Hotel Monterey Kyoto
35.007755

,

135.759471
83US$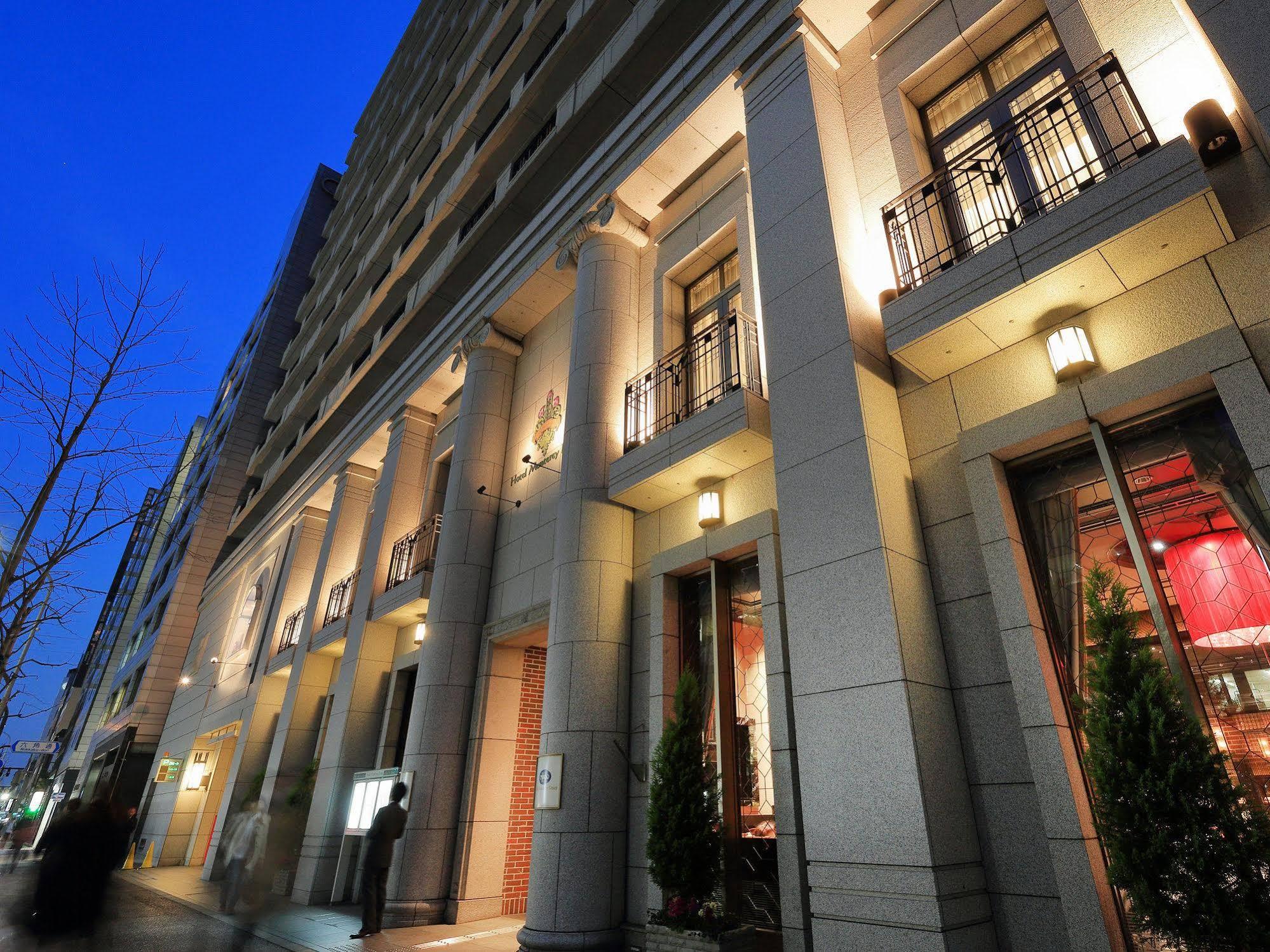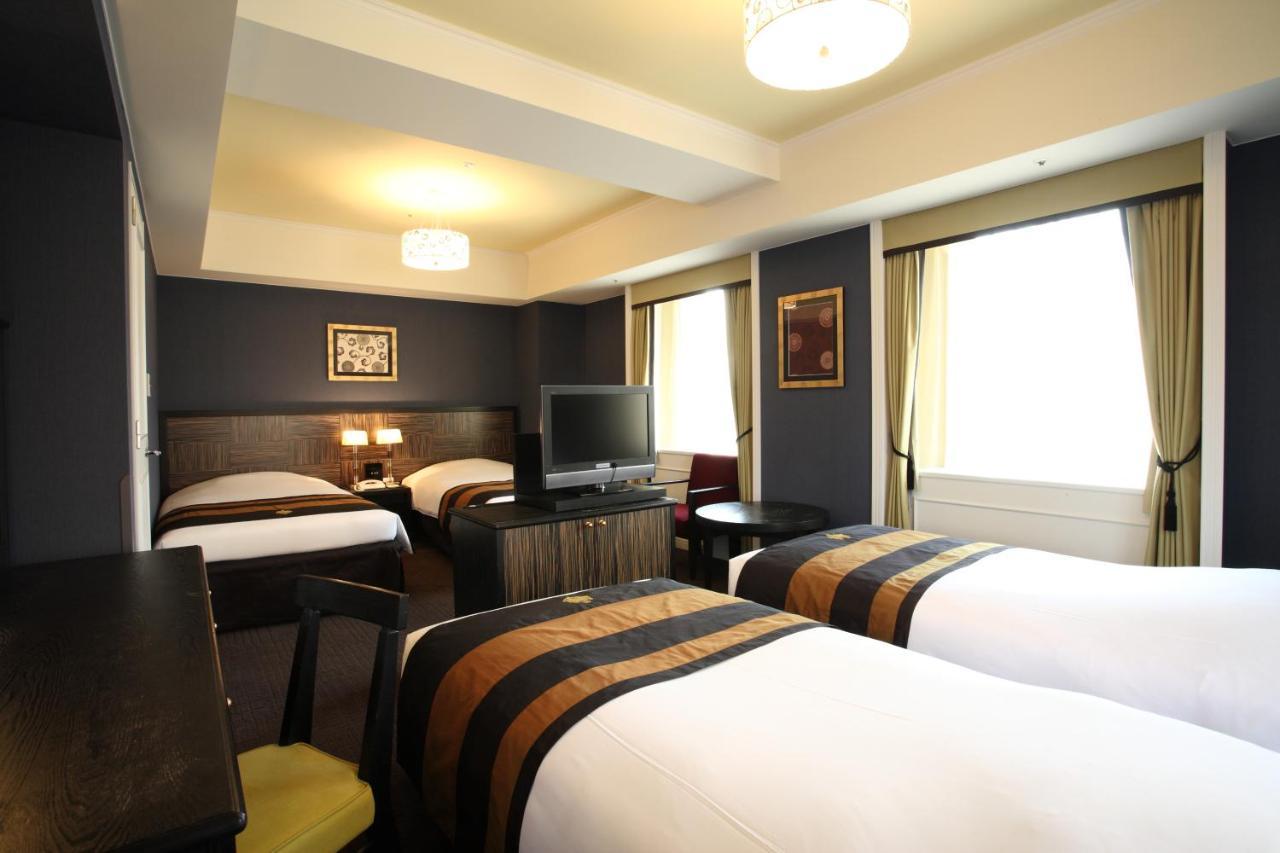 Highlights
Hotel Awards
According to guest reviews, the hotel has been rated as 
Use Badge
Address
Manjuya-Cho, Sanjo-Sagaru, Karasuma-Dori, 604
,
Kyoto
,
Japan
,
604-8161
, Kinki
Overview
Cradled within best restaurants, cafés and eateries, within 550 feet of Rokkaku-do Buddhist Temple, Hotel Monterey Kyoto includes 327 rooms. Ideally located near a bus stop, the 4-star hotel is around 25 minutes' stroll from a historical landmark called the historic wooden Nijo Castle.
Location
The hotel is located in the center of Kyoto, next to the historic marketplace "Nishiki Market", and pretty near to Kyoto Karasuma Convention Hall. Monterey Kyoto is just a pleasant stroll away from Lake Biwa. The property is also nestled at the footsteps of a market, supermarket and a mall, and the modern Kyoto Aquarium lies nearly a 25-minute stroll away. Visit Maruyama Park, a 5-minute drive from Hotel Monterey Kyoto, and feel in total harmony with the nature of Japan.
Rooms
In-room entertainment includes complimentary WiFi and a flat-screen TV with satellite channels, the room also have a mini bar fridge and an electric kettle for self-catering. Offering amenities like hairdryers and bath sheets, the bathrooms also have a separate toilet and showers.
Eat & Drink
Breakfast is served in the restaurant each morning. The a la carte Zuientei restaurant offers a menu of Japanese cuisine. A sushi bar is set sushi bar the Kyoto hotel and serves healthy.
A full breakfast is served at the price of JPY3,700 per person per day. 
Leisure & Business
A sauna and massage therapy can be arranged at the Kyoto accommodation for an extra charge. The Monterey features a hot tub and sauna facilities for relaxation. Guests will appreciate a wellness center provided on site.
Internet
Wireless internet is available in the hotel rooms for free.
Guest Parking
Public parking is possible on site at JPY 2000 per day.
Number of floors:   13.  Number of rooms:   205.
Facilities
Most popular facilities
24-hour services
24-hour reception
24-hour security
Food/ Drinks
Bar/ Lounge area
Restaurant
Coffee shop
Spa and relaxation
Jacuzzi
Massage
Spa & wellness center
General
Free Wi-Fi
Parking
Baggage storage
24-hour services
Food/ Drinks
Spa and relaxation
Laundry
TV
Services
Laundry
Tours/Ticket assistance
Dining
Restaurant
Bar/ Lounge area
Buffet breakfast
Business
Business center
Meeting/ Banquet facilities
Fax/Photocopying
Spa & Leisure
Spa & wellness center
Sauna
Jacuzzi
Massage
Hot spring bath
Open-air bath
Public Bath
Room view
Sea view
Garden view
City view
Lake view
Mountain view
Pool view
River view
Landscape view
Room features
Free Wi-Fi in rooms
Air conditioning
Heating
Mini-bar
Soundproofed rooms
Tea and coffee facilities
Ironing facilities
Self-catering
Refrigerator
Electric kettle
Media
Flat-screen TV
Telephone
AM/FM alarm clock
Good to know
Check-in
from 15:00-23:59
FREE
Check-out
until 11 am
FREE
Children & extra beds
There are no extra beds provided in a room. 
There are no cribs provided in a room. 
Pets
Pets are not allowed.
Rooms and availability

Bed options:

Room size:

195 sq. feet

Max:

1 person
Shower

Heating

Bathtub

Air conditioning

Bed options:

Room size:

220 sq. feet
Shower

Heating

Bathtub

Air conditioning

Bed options:

Room size:

280 sq. feet
Shower

Heating

Bathtub

Air conditioning
Location
Manjuya-Cho, Sanjo-Sagaru, Karasuma-Dori, 604
,
Kyoto
,
Japan
,
604-8161
, Kinki
City landmarks
Nearby
Restaurants
Hotels nearby
Palace
Kyoto Imperial Palace
1.4 mi
68 Fukakusa Yabunouchicho
Fushimi Inari-taisha Shrine
2.9 mi
Pagoda
Sanjusangendo Temple
1.5 mi
618 Oshinishitoincho Nishitoindori Oike Agaru
Museum
Kyoto National Museum
1.4 mi
Mall
Shinkyogoku Shopping Street Union
3100 ft
Karasumadori Shichijo-agaru
Higashi Hongan-ji Temple
1.3 mi
Museum
The Museum of Kyoto
1.8 mi
609 Nishidaimonjicho Tominokoji Dori Shijoagaru
Nishiki Market Shopping District
2000 ft
Museum
Kyoto International Manga Museum
1600 ft
Sanjodori Higashinotoin
The Birthplace of Kyoto Telegraph and Telephone
600 ft
Restaurant
Starbucks Coffee Kyoto Karasuma-Rokkaku Shop
500 ft
Restaurant
Ume No Hana Kyoto Karasuma
500 ft
Restaurant
Yumedokoro Ryoushimeshi Zacoya
400 ft
Restaurant
Rokkaku Kitchen 109
400 ft
Restaurant
Mos Cafe Karasuma Rokkaku
200 ft
Restaurant
Shun Charcoal Cuisine Mmai
500 ft
Getting around
Train
Kawaramachi Station
3300 ft
You can book a shuttle, once your reservation is complete.
Reviews of Hotel Monterey Kyoto
Richard

The hotel was a real gem! The room was spotlessly clean and had everything we needed, including complimentary toothbrushes and a cell phone with free calls and internet. The price was great for the location, with easy access to the metro and popular markets. We especially enjoyed the delicious breakfast with both Japanese and European options.

The wifi was frustratingly slow, which was a bit of a downside for us as international travelers. Additionally, the regular room rates seemed a bit too high, and we were only able to get a good deal through a special offer. But overall, we would definitely recommend this hotel for its convenient location and excellent amenities.

Tom

The hotel was a great choice for our Christmas getaway. The free-to-use phone with travel apps and local maps was a lifesaver when it came to exploring the city. The location was perfect, within walking distance to local attractions, restaurants, and convenience stores. The complimentary breakfast was a delightful surprise and offered a good mix of continental and traditional cuisine.

While the room was comfortable and clean, the bed was a bit too hard for our liking. The staff could have been more accommodating when it came to early check-in or explaining any additional fees. we had a great stay and would recommend this hotel for anyone looking for a budget-friendly option in the city.

Alexander

Chain hotel with a good level of services in general. Well located and good size rooms considering the "Japanese standard". Good buffet breakfast but with a semi-rigid system to access that sometimes you don't understand (non consecutive number sheets).

The breakfast ticket included in the price is with individual flyers and all are manually dated and valid only for each date, so it is important to "manage" them per day, instead of a "blanket" checkbook that allows you to just use them without further complications. Very strict rules in the Check In process. . a) Definitely impossible to have the room brought forward before 3 PM... b) They do not provide you with an extra key (magnetic card) even if you explicitly request it. (You always need an extra one when you manage 2 rooms or more and you have to manage 4 adults' times). c) For the key, they have a conventional penalty of 1000 yen for even involuntary loss, it seems shocking for the high price you pay per night. c) Some of the carpets in the rooms on the 4th floor, look old and stained. The carpets on the 7th floor are in good condition.

missing

Very good located, near JR station and metro. The staff is very friendly at all times. Possibly Hot Spring (SPA) costs a lot, but it is good, very good.

missing

Excellent hotel. room was very comfortable even in very hot and humid weather.ac worked perfectly. Staff could not have been more helpful in organising anything we needed. Would recommend hotel.

missing

Location is pretty good.

Internet connection is very slow, rooms are too small.

missing

Friendly staff, clean room, good location, easy to access.

missing

Great location (on the edge of main shopping/restaurant area and good transport links) and friendly, helpful staff.

Not a great view.

missing

Very nice hotel. Good location and generally good value for money.

I had requested a non-smoking room and was given a smoking room. There was a very strong odour in the room throughout our stay. It was a busy weekend and I understand there was a big tour group that had arrived that weekend and so they were full. I however booked early. As I'm a non-smoker and asthmatic, this is an important factor for me. I would stay at the hotel again but would contact them directly to check if a non-smoking room would be made available to me.
FAQ about Hotel Monterey Kyoto
What is the distance from the 4-star Hotel Monterey Kyoto to Kyoto city center?
Kyoto city center is reachable within a 10-minute walk from the 4-star Hotel Monterey Kyoto.
Which attractions can we visit during our stay in the Monterey?
Staying at the Monterey, you shouldn't miss Kyoto's main landmarks, Rokkaku-do Buddhist Temple (550 feet) and the cyprus-wood Nijo Castle, located within a 25-minute stroll.
Which landmarks are the closest to Hotel Monterey Kyoto?
Staying at Hotel Monterey Kyoto, guests will have a chance to visit Nishiki Market Shopping District located just 8 minutes' walk from the property, and attend the closeby attractions, Kyoto Karasuma Convention Hall (0.2 miles) and Kyoto Art Center (0.3 miles).
What are the recommended dining options during the stay at the 4-star Hotel Monterey Kyoto?
At the 4-star Hotel Monterey Kyoto guests can choose from 2 venues for in-house dining, among them a la carte restaurant with a high rating of 4.5, Zuientei. If you prefer to dine outside, make sure to check out the nearby restaurant Sushi no Musashi, offering dishes of healthy cuisine.
Can I eat breakfast at the hotel?
Yes, guests can enjoy buffet breakfast provided by the hotel.
What is check-in and check-out time at the Kyoto hotel?
Guests of the Kyoto hotel can check in from 3 PM to 11.59 PM and check out from 11 AM.
Which facilities are offered in the rooms of the 4-star Hotel Monterey Kyoto?
Some rooms of the 4-star Hotel Monterey Kyoto welcome guests with the following facilities:
a mini bar fridge
complimentary WiFi
a work desk
tea/coffee making equipment
a flat-screen TV with satellite channels
pay-per-view channels
smoke detectors
an electronic key card
climate control
Are there any business facilities featured at the 4-star Monterey?
Yes, for business travelers the 4-star Monterey provides a photocopier and a work desk.
What spa facilities are provided at the hotel?
Spa facilities in the hotel include a hot tub and sauna facilities.
Is there a bar at the 4-star Hotel Monterey Kyoto?
Guests of the 4-star Hotel Monterey Kyoto can have drinks at the hotel's bar Cafe & Bar Library, which received an impressive score of 4 according to guests' reviews.